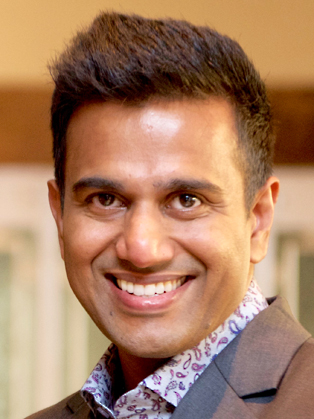 Best known for:
Sujo John shares his extraordinary story as a survivor of 9/11.
Summary:
Sujo John was launched into an international evangelistic ministry following the tragic attacks of September 11, 2001. Six months previous to the terrorist attacks on the two World Trade towers in New York City, Sujo had moved from India seeking adventure and prosperity in the United States.
Biography:
Sujo moved from India to America in February 2001 seeking a new life of adventure and prosperity. He and his wife began careers in the North and South Towers of New York's World Trade Center. Just six months later, the unthinkable happened when a terrorist attack brought both towers crashing to the ground.
Sujo's survival that fateful day proved to be the launching point for his motivational speaking career. Today he shares his story of hope, restoration, and change to universities, sporting events, Fortune 500 companies, and festivals in hundreds of cities in the Americas, Europe, Asia, and Africa. He has been featured in national and international publications including the BBC, CBC, Associated Press, The New York Times, The Times-London, and The National Post.
Sujo is the founder of YouCanFree.Us, an international humanitarian organization dedicated to the rescue and rehabilitation of human trafficking victims. His fight against modern day slavery has encouraged a network of global leaders to raise its voice against this evil of our times. YouCanFree.Us presently operates safe houses in India and Poland and runs awareness and prevention campaigns in North America, Asia, and Europe.
Sujo holds a Bachelor's degree in Commerce and an MBA in Business. He and his wife Mary, and their children Jeremy, Sophia, and Jayden make their home in the Dallas area.
Fee range:
Please Enquire