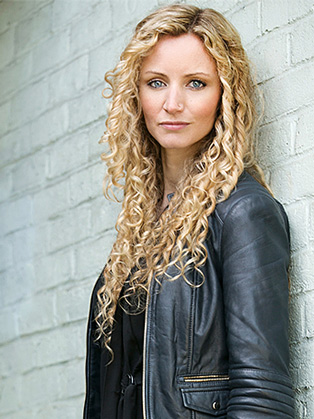 Best known for:
Dr Suzannah Lipscomb is a historian, author and broadcaster.
Summary:
Dr Suzannah Lipscomb is a British historian, academic and television presenter who has written and appeared in a number of television and radio programmes, most recently The Great Fire and Elizabeth I for Channel 5.
Biography:
Dr Suzannah Lipscomb has recently co-presented a three part series on Elizabeth I on Channel 5, where she tells the epic story from the monarch's point of view and a three part series on the Great Fire of London, also for Channel 5 where Suzannah followed the stories of those affected by the historic fire.
Suzannah has co-presented the four part series Henry VIII and His Six Wives with Dan Jones; Witch Hunt: A Century of Murder and Henry & Anne: The Lovers Who Changed History, both two-part series, all for Channel 5.
Suzannah also presented BBC4's Hidden Killers series of documentaries - The Victorian Home, The Edwardian Home, The Tudor Home and most recently The Post-War Home, all to great acclaim.
Suzannah co-presented ITV's I Never Knew That about Britain and for National Geographic Suzannah presented two series: 'Bloody Tales of the Tower of London' and 'Bloody Tales of Europe' and featured extensively throughout BBC2's 'The Last Days of Anne Boleyn' and also Yesterday's Secret Life Of.... series. Suzannah's reports also featured on ITV's Britain's Secret Treasures series. Suzannah also recently appeared on the BBC2 quiz show Insert Name Here.
For the Royal Wedding of 2011, Suzannah commentated live as part of the CTV (Canadian Television) studio coverage from Buckingham Palace. She has also appeared on BBC's The One Show, Channel 4's Time Team, and BBC Radio 4, and presented BBC Radio 3's The Essay. She has also made appearances on BBC2's Newsnight and Channel 4 News.
Suzannah is Head of History and Senior Lecturer in Early Modern History at New College of the Humanities.
As a Scholar, Suzannah took a double first in her BA and a distinction in her Masters, both in History at Lincoln College, Oxford. She won the Jowett Senior Scholarship to Balliol College, Oxford, to study her D.Phil. in History, which she was awarded in 2009. In 2006-2007, she held a Royal Historical Society Marshall Research Fellowship at the Institute of Historical Research. In 2007-2010, Suzannah was Research Curator at Hampton Court Palace. She is now a consultant to Historic Royal Palaces and an External Advisory Member on their Research Strategy Board.
She is the author of 1536: The Year that Changed Henry VIII (Lion Hudson, 2009) and A Visitor's Companion to Tudor England (Ebury, Random House, March 2012), the co-editor of Henry VIII and the Court: Art, Politics and Performance (Ashgate, 2012). She writes regularly for BBC History Magazine and History Today and her book The King is Dead: The Last Will and Testament of Henry VIII was published in Nov 2015.
Suzannah is an engaging public speaker and has given many talks and lectures at universities, museums, galleries.
Fee range:
Please Enquire