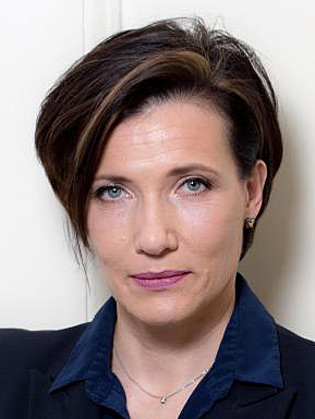 Best known for:
Tanya Byron is a British psychologist, writer and media personality.
Summary:
Tanya Byron is best known for her work as a child therapist and specialises in emotional resilience in both young people and adults.
Biography:
Professor Tanya Byron is a consultant clinical psychologist specialising in child and adolescent mental health. She has an NHS career spanning twenty years working in many areas of mental health.
Tanya broadcasts on TV and radio. Her credits include Child of Our Time, Lose Weight for Love, The Truth About Child Sex Abuse, What's The Right Diet For You?, Little Angels, House of Tiny Tearaways, All in the Mind, Bedtime Live and Newsnight. She has a weekly column in The Times and a monthly column in Good Housekeeping.
Tanya is the author of The Skeleton Cupboard (Pan Macmillan 2015), her account of her years training as a clinical psychologist. Tanya's other writing credits include; Your Child Your Way (Penguin, 2007) and Your Toddler Month by Month (Dorling Kindersley, 2008).
In addition, Tanya co-wrote comedy The Life and Times of Vivienne Vyle with Jennifer Saunders on BBC Two.
Tanya is the patron of the charity Prospex and chancellor of Edge Hill University. She is also a Fellow of the Royal Society of Arts and a trustee of the Family and Parenting Institute. She is also a Trustee of the NSPCC.
In 2008 Tanya was made Professor in the Public Understanding of Science. She has been awarded honorary doctorates at York University and the Open University. She is also Honorary Professor of Psychology at Shandong Normal University, China.
Tanya is an independent national and international government advisor on children, young people and the digital media - in 2008 she published The Byron Review: Safer Children in a Digital World and it's follow up review Do We have Safer Children in a Digital World (2010) and sat on Lord Carter's Digital Britain advisory board (2009).
She is an experienced public speaker and regularly gives talks on psychology, education and childcare.
Tanya is married to the actor Bruce Byron and is the proud mother of Lily and Jack.
Fee range:
Please Enquire