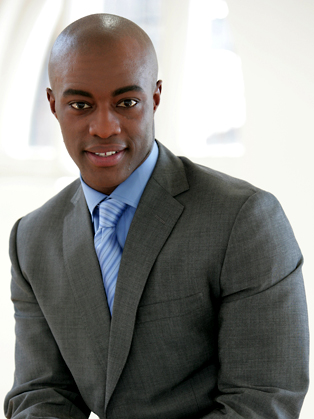 Best known for:
Tim is the founder of the Bright Ideas Trust and an award winning author.
Summary:
Tim is a speaker who is passionate about the power of business. Whether it be creating wealth and employment or changing the world, Tim believes that business is the catalyst of modern change. As the founder of the highly successful Bright Ideas Trust enterprise charity, owner of his own small business and co-author of one of Amazon's Top 10 business books for 2010, 'What's Your Bright Idea?'
Biography:
Timothy Campbell MBE is a UK based businessman, winner of The Apprentice, young employment ambassador and social enterprise entrepreneur who has dedicated his life to helping others achieve their dreams. As a speaker, he is praised for his passionate and exciting anecdotes and commitment to helping others succeed. Tim knows what it takes to create a thriving start-up business and teaches audiences valuable lessons to be applied to their own industries and sectors.
Tim is the Regional Head and Trading Futures Lead for OSTC Group, Africa, a global talent acquisition company that consults on diversity and inclusion strategies. Prior to this, Tim was the Director of the bespoke digital marketing firm Marketing Runners from 2016-21, which he co-founded with Derin Cag in 2016.
Since 2012, he has been an associate of Estate Office Property Consultants, a small investment and development firm. Here he focuses on investments and acquisitions for individuals with high net worths and businesses looking for exceptional real estate possibilities.
After his victory on The Apprentice, Sir Alan Sugar invited Tim to join Amstrad as a Project Director. His first year as Amstrad's Project Director was captured in an hour-long special called The Apprentice: Tim in the Firing Line (2006). Tim has appeared as a judge and as Lord Sugar's aide on the 2022 season of The Apprentice, and guest-starred on Comic Relief Does The Apprentice.
Tim co-authored "What's Your Bright Idea?", one of Amazon's top 10 business books of 2010. In 2007, he co-founded the Bright Ideas Trust, a charity that supports unemployed 16-30 year olds in setting up a business.
For his services to enterprise culture, Tim was appointed MBE in 2012. He has been Chair of the Governing Board of St Bonaventure's Catholic School since 2013, and was elected as a Social Enterprise Ambassador in 2007 by the UK's government Cabinet Office.
Since appearing on The Apprentice, Tim has built a reputation as an insightful businessman and is a sought-after business speakers. He enjoys sharing his wisdom and helping people understand the secrets to success.
Fee range:
10,000-20,000 GBP