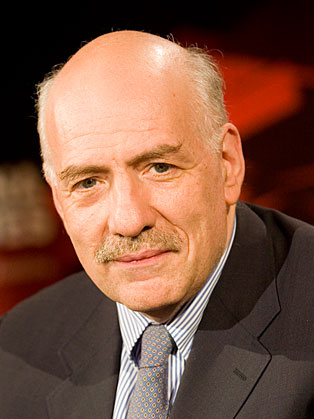 Best known for:
Tim Sebastian is an award-winning former BBC foreign correspondent, and presenter of HARDtalk, the daily half-hour interview programme for BBC World and BBC News 24.
Summary:
Tim Sebastian is a television journalist and novelist. He is the moderator of the New Arab Debates the Doha Debates, and the Outsider Debates, and was the first presenter of BBC's HARDtalk.
Biography:
Born in London, Tim speaks Russian and German and is the author of six novels and two non-fiction books.
He holds a BA Honours degree in modern languages from Oxford University.
Based in Warsaw from 1979, Tim became the BBC's Europe Correspondent in 1982.
Two years later, as the BBC's correspondent he went to Moscow, where he stayed until 1985 before moving to Washington, where he was based from 1986 to 1989.
In 1982, Tim was awarded the British Academy of Film and Television Arts Richard Dimbleby Award. This award was for the most important contribution to factual television. He was also named Television Journalist of the Year by the Royal Television Society.
In 2001 Tim Sebastian won Britain's prestigious Royal Television Society Interviewer of the Year award for the second year running.
Fee range:
Please Enquire