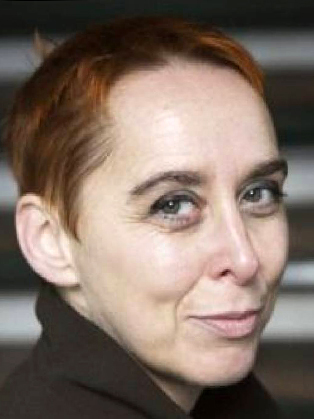 Best known for:
Highly engaging and talented science and technology influencer, broadcaster and occasional comedian.
Summary:
Science writer, broadcaster, sometime comedian and co-host of Radio 4's look into what the future holds, Timandra examines the effects of all areas of technology. She is the author of Big Data: does size matter? and has written for Wired, the Guardian and the Telegraph.
Biography:
Timandra has performed maths standup, presented on Radio 4, and written a book; Big Data: does size matter?

After performing improvised and standup comedy, hosting cabaret, and touring with a tented circus, Timandra formed the first comedy science double-act in the UK with neuroscientist Dr Helen Pilcher.

Now a regular writing and presenting on Radio 4, Timandra has fronted documentaries such as Data, Data Everywhere, and Personality Politics. She co-hosts FutureProofing, with Leo Johnson, which sees her looking at the future of everything from language to war, ageing to food. She's also the resident reporter on social psychology series The Human Zoo.

Away from the microphone and since winning a competition in the Independent with a piece on goat-borrowing, she has written for publications including the Telegraph, Guardian, Sunday Times, Evening Standard, WIRED, Men's Health and Significance (the journal of the Royal Statistical Society). Her book Big Data: does size matter? gives a history of data collection and collation, how it's changing the world, and its shortcomings from politics to health to smart cities.

Combining unusual facts with insight and humour, Timandra looks at how the future will affect business and society. As well as looking at big data, she tackles AI and robotics, and considers topics around our relationship with science and technology.

On stage, Timandra has appeared in and co-written Your Days Are Numbered: the maths of death and Science Burlesque, which brought the Cheltenham Science Festival its first audience that included a hen party.
Watch Timandra speaking:
Feb 2020 - click here
March 2020 - click here
Fee range:
Please Enquire