Back
Tom Oliver Masterclass - Entrepreneurship & Visionary Corporate Leadership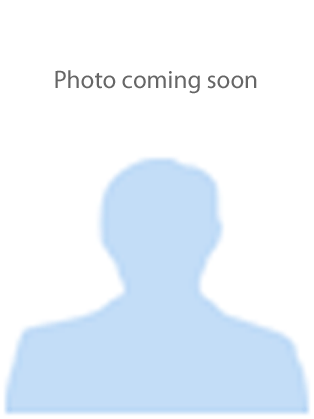 Decoding and modeling the mindset and the skills of the world´s most successful entrepreneurs and visionary corporate leaders to turn any business - from start-up to multinational - into the global player of tomorrow
OVERVIEW
Today´s corporate world is radically changing to become more and more entrepreneurial. Entrepreneurship and visionary corporate leadership are no longer confined to the realm of start-ups and family-owned businesses.
The new global business leaders must be firmly grounded in a multitude of disciplines so they understand the interconnectedness that is pervading the corporate world today and the global community at large. Only with such an understanding will they be able to come out on top and place their products and services but more importantly their brand in the top tier of the corporate giants of tomorrow.
The world´s leading CEOs, (from Steve Jobs to the Google founders to Richard Branson,) who are both visionaries and game-changers in their industries show that true corporate leadership requires a deep understanding of the skills, qualities and mindsets of successful entrepreneurs.
This is true even more so in tough economic times when corporate leaders have to think outside of the box and adapt rapidly to changing economic environments and markets to give their business (or brand) the competitive edge.
Even the traditional role of the employee is becoming more and more entrepreneurial. Management is expected to know and apply the skill sets and qualities of entrepreneurs. This requires a fundamental understanding of the entrepreneurial mindset and the skills to survive in tough economic times and to equip management and corporate leadership with the vision, the tools, the skills and the mindset to come out on top.
THIS SESSION COVERS
How to develop the skills and the mindset of the most successful entrepreneurs and visionary corporate leaders
The "1": The guiding image behind the success of the world´s greatest musicians, high achievers, most successful entrepreneurs and corporate leaders
What every entrepreneur and business leader can learn from the flow of water about adaptation and success in business, especially in volatile markets and sudden economic downturns
How to make your company´s vision and mission a self-fulfilling prophecy
The Champion´s Attitude - Learn & apply the secret of the corporate leaders who finish first
Every journey needs a destination: Your Ideal Scene
How to create the ideal markets and opportunities for your product, service, business or brand
How to develop and sell a powerful personal and corporate vision
How to become a game-changer in your industry
Musical Improvisation and business: Playing the chords - How to follow a vision and create something magical
The proper guide to entrepreneurial and corporate goal setting
Tunnel Vision & Purpose
How to make visions reality and inspire and drive global movements
The Brazilian Way - The art of oversimplification and how to apply it to help your team and business produce extraordinary results
Using music to boost performance
How to use triggers and anchors as power lifters to success
The Leader´s attitude
Use routines to unlock the full potential of your leadership, team or business
The Secret Success Formula behind the success of the world´s leading entrepreneurs, from the Google Founders to Richard Branson
Work with "nerves" or work with "ease" - What the best athletes can teach you about optimum performance
How to exude self-confidence and charisma in leadership: tips, tricks and best practices
Participants will learn how to combine insights and best practices from a multitude of different disciplines in an unprecedented manner to reach whole new levels of solutions, unlock hidden potentials in their customer base and gain new markets.
Participants will get deep insight into other disciplines and the wealth of knowledge, best practices, tool and methods they offer to master entrepreneurship and visionary corporate leadership. These disciplines will range from sports and surfing to music and the creative arts to teach participants about peak performance, ideal focus, the processes of fast decision making.
The audience will learn how to use their existing skills at an optimum level and leverage their strengths and the ones of their team and organization to tackle sudden challenges that come up - from a sudden downturn in the economy or the need to design new creative ways to engage their consumer base and expand into other markets.
This session will also surprise and challenge participants to rethink traditional approaches to corporate and entrepreneurial problem solving to reach whole new levels of solutions. They will learn what it takes to redefine the applied thinking of the industries they enter or are active in already.
This session is highly inspirational, lively, interactive and fun, aimed at business leaders, entrepreneurs, top management and CEOs.
BENEFITS
Because today information is instantly accessible around the world and global connectivity has reached unprecedented levels, the power of the consumer is now greater than ever before. Participants will learn how to engage individual consumers most effectively and how corporations can actively harness that power to create movements that are truly global.
The audience will be equipped with the key attributes new global business leaders must have. This includes a clear vision of today's corporate world as being all one - one with the environment, one with the needs of the consumer, one with employees and staff, one with the ideal role the corporate is going to play in 10-15 years from now
Each participant will have a wide range of personal take aways, principles, quick fixes, ready to implement tools and best practices at their disposal. The audience will learn how to solve challenges and tackle corporate problems on an unprecedented level because of a holistic and multidisciplinary approach to corporate and global problem solving.
The exercises done in the sessions will produce immediate results and the momentum needed to trigger lasting change.
This session will inform, inspire and empower the audience to take immediate action.
All Tom Oliver Masterclasses can be delivered in fluent English, German, French, Italian & Portuguese.