Back
Tom Oliver Masterclass - How to Attract the Top People as Employees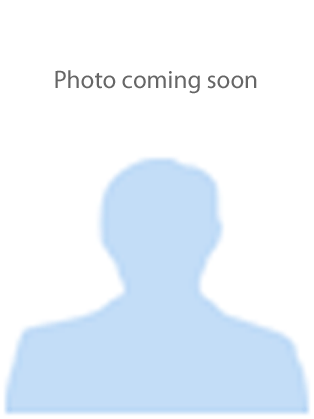 OVERVIEW
The future of any company lies in its ability to attract the top people as employees.
They are the basis for any business, including the best global brands, to consistently outperform the competition. But now more than ever, the top people are not attracted by the best pay. They want to work with the best global corporate citizens.
To be a good global corporate citizen means to be at peace with your world. This is based on a concept of inner and outer peace that includes the external corporate behavior but also peace within the company.
Consequently, to be a good corporate citizen means to build a better company and thereby ensure its long term success. Otherwise the employees will route you out and then ultimately your customers as well.
THIS SESSION COVERS
Key concepts such as the following will be discussed and explained in detail:
Global Corporate Citizenship
How to create a corporate climate that consistently attracts the top employees
The ideal vision of where to place your brand in the future
How do you position yourself to attract the high achievers?
How to design and drive a compelling and powerful corporate vision that will be accepted by your employees as well as your customers
Inner and Outer Peace - The secret of the best global brands
The Polarity Principle: How to find the best people to work with
How to create a corporate climate where top employees thrive and consistently outperform themselves
Vision & Purpose
How to inspire and drive global movements
Ethics in business
How to inspire and use cooperation among employees at an unprecedented level
How to unleash a high achiever in anybody.
Through a presentation and interaction mode, Tom will reveal the characteristics, keys, secrets and principles behind consistently attracting the top people as employees for any business - from start-ups to big multinationals.
In these sessions, Tom will also discuss in detail what it takes to crack the internal corporate code and turn any business into a true global corporate citizen and a place to which high achievers naturally gravitate.
Tom will also discuss models, best practices, principles, takeaways and exercises that are highly practical and easy to apply to master the steps necessary to create the kind of corporate vision, DNA and climate where top employees thrive.
Tom will rely on anecdotes, real life examples and narratives from three sources: his personal experience as a serial entrepreneur and businessman, his expertise as a creative artist and how the lessons that can be learned from the creative arts can be applied to enable any corporate to attract the top people, and the insights and experiences gained by working with the most successful brands that consistently manage to ensure their long term success by securing top talent.
Tom shows how the way a musician composes a song, prepares for a concert and then translates that inner vision to his audiences can be transferred one-by-one to the corporate world. You have to develop a vision that´s compelling enough to drive the top employees. Only then that vision will translate to costumers and gain its own momentum.
At all times, Tom draws on his in-depth experience and expertise as a global leader in the field of rebranding the concept of inner and outer peace in the corporate world. This includes his partnership with leading global brands from Virgin to Google and how these insights gained can be applied to any business to turn it into a natural magnet for the top people.
Tom´s passion as a speaker is contagious. His approach and style are refreshing, unconventional and unique.
This session is highly inspirational, lively and interactive. Aimed at business leaders, top management and CEOs, Tom guides through the secrets behind decoding the corporate DNA and remodeling it into a place that naturally attracts top people and the high achievers of today and tomorrow.
BENEFITS:
Each participant will have a wide range of personal take aways, principles, quick fixes, ready to implement tools and best practices at their disposal. The audience will learn why Global Corporate Citizenship has to be an integral part of a company´s corporate code, its vision and strategy because the top people expect that. They will discover how the leading global brands have incorporated this firmly into their DNA, and how any business can do the same to become a power magnet for top talent.
The exercises done in the sessions will produce immediate results and the momentum needed to trigger lasting change.
This session will inform, inspire and empower the audience to take immediate action.
This session reveals how any business can put the secrets behind the world´s best corporate citizens into practice to consistently attract the best talent and the top employees - and thereby ensure its long term growth and success.
All Tom Oliver Masterclasses can be delivered fluently in English, German, French, Italian & Portuguese