Back
Tom Oliver Masterclass - How to Turn Any Business into a Powerhouse of Innovation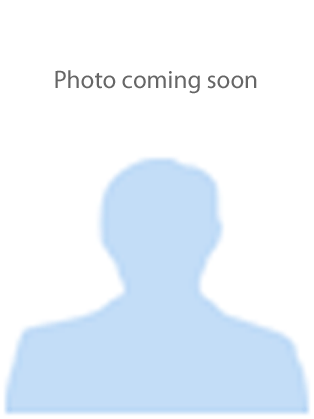 OVERVIEW
Creativity and innovation are the two biggest drivers for long term success of any business, corporate brand or multinational.
For the last 5 years corporations have been focusing on cutting costs out of the supply side. Now small businesses and big multinationals alike have to focus on building the demand side, and here innovation is the biggest issue. Now more than ever, the ability of any business to consistently produce innovation at the highest level determines its long term success.
Since the innovation process is not linear, businesses and big corporations can profit immensely from understanding the creative process better and how it can be used to produce optimum results in innovation.
THIS SESSION COVERS
There will be two 90 minute sessions. Key concepts such as the following will be discussed and explained in detail:
The Invisible Radio, the Invisible Thread and The Invisible Hands - Where the world´s greatest artists and innovators get their best ideas
How to get rid of limitations that stifle the creative process of innovation
"Learn to jam like a rockband": Create breakthrough results and innovation on the spot
How to establish the right routines that lead to optimum performance
Using the creative process of making music in a band to unlock the creative process of innovation in business
Musical Improvisation and business: Playing the chords - How to follow a vision and create something magical
How you can apply cooperation to produce superior results
How to create the right environment for optimum innovation
There are a 1000 ways to write a song - pick one and run!
The Zone - Where the best work happens with ease
During the first 90 minute session, through a presentation and interaction mode, Tom will reveal the characteristics, keys, secrets and principles behind creativity and innovation.
During the second 90 minute session, Tom will discuss simple models, best practices, principles, takeaways and exercises that are highly practical and easy to apply by anyone to master innovation and produce fast and immediate results.
In both sessions, Tom will rely on anecdotes, real life examples and narratives from three sources: his personal experience as an artist and businessman/entrepreneur, the best practices of the most creative artists, musicians and creative leaders and the masters of corporate innovation around the world.
Tom´s approach is refreshing and inspiring. He is a passionate and unconventional presenter.
In line with his unique message, Tom often employs live music performances in his sessions and speeches to illustrate the principles presented through music and engages his audiences in an active manner.
This session is intended to be highly inspirational, lively, interactive and fun. Aimed at business leaders, top management and CEOs, Tom guides through the secret processes behind creativity and innovation based on the expertise of the world´s top branding experts that "businesses don't jam enough" to ensure their long term success.
BENEFITS
Each participant will have a wide range of personal take aways, principles, quick fixes, ready to implement tools and best practices at their disposal that are designed to turn even the most rigid environment into a powerhouse of fun, creativity and innovation.
The exercises done in the sessions will produce immediate results and the momentum needed to trigger lasting change.
This session will inform, inspire and empower the audience to take immediate action.
This session reveals how anyone in any business can put the secrets behind the world´s greatest masters of creativity and innovation into practice to turn any business into a powerhouse of innovation (and top global brand).
"This session will reveal the secrets behind creativity and innovation. It will give participants the cutting edge tools that empower them to turn their business into a top global brand."
All Tom Oliver Masterclasses can be delivered fluently in English, German, French, Italian and Portuguese.