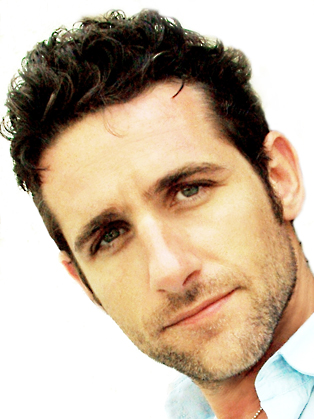 Best known for:
Tom Stade is an internationally loved comedian.
Summary:
Since arriving in the UK, Canadian émigré Tom Stade has steadily earned a reputation as one of the most distinctive and exciting stand-up talents around. He instantly made a splash on the UK circuit with his magnetic stage presence and first-class story-telling, and after years topping the bill and playing at international comedy festivals around the globe, he is now established as a leading touring act in his own right, and finds himself well on the road to being a household name.
Biography:
A prolific writer, Tom is a regular fixture at the Edinburgh festival (the city he has chosen to call home); playing every year to sold-out crowds, and steadily growing his audience from the Pleasance Courtyard, up to the prestigious Ballroom at the Assembly Rooms. He has toured with a brand new show every year since 2011, playing to packed houses across the UK, garnering rave reviews and amassing legions of fans. In 2015, he performed his most recent show at the Edinburgh Festival: You're Welcome; a show he toured extensively across the UK throughout 2016. He is currently working on his latest show I Swear which he will unveil at this year's Edinburgh Festival before touring across the UK in the autumn.
Tom's irrepressible charm translated effortlessly to TV, and he has been invited onto every major stand-up TV show in the country. He recently performed on BBC One's The John Bishop Show and shortly before that he made his second appearance on BBC One's Live at the Apollo. He performed to his largest live audience to date joining the star-studded line-up on Ch4's Comedy Gala at London's 02 arena back in 2013. He has also performed on Michael McIntyre's Comedy Roadshow and Lee Mack's All Star Cast, both for BBC One, Edinburgh Comedy Fest Live for BBC Three and The Boyle Variety Performance for Ch4. He has performed twice on Ch4's Stand-Up for the Week, was given an extended set on Dave's One Night Stand and has also guested on BBC 2's topical panel show Mock The Week. Other stand-up appearances include Comedy Central's The World Stand's Up, ITV2's Comedy Cuts and multiple performances on Comedy Central's The Comedy Store.
Tom was the co-writer and co-star of Frankie Boyle's Ch4 infamous and edgy series Tramadol Nights. He has starred as a spoof chat-show host in Come Fringe Yourself with Tom Stade, which was recorded at the Edinburgh festival in 2015 and gathered a cult online following. He has since written and starred in an online series entitled M.U.F.F. alongside Daniel Sloss. The innovative series; which was set in an anarchic TV production company was entirely independently funded and produced, and encapsulated Tom's carefree, entrepreneurial spirit and wild imagination.
Back in his native Canada, Tom appeared in the critically acclaimed sitcom The Newsroom and the award- winning feature film My Own Private Oshawa. As a stand-up he starred in his own hour special for CBC/Comedy Central Stade and Confused.
Fee range:
Please Enquire