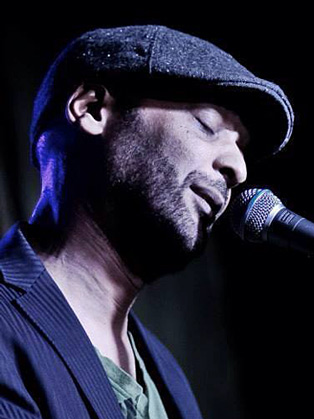 Best known for:
Tommy Blaize is a vocalist, composer, pianist, and guitarist.
Summary:
Tommy Blaize is best known as lead singer on BBC One's Strictly Come Dancing. Blaize has been singing professionally since the age of 9.
Biography:
Tommy Blaize is quite simply one of the world's finest vocal talents. As a singer, pianist, guitarist, and composer, Tommy is the all-round consummate artist.
As lead singer of the Strictly Come Dancing band, Tommy's powerful yet sensitive performances have helped create some of the most memorable TV moments of recent times. Singing live to an audience of nearly 10 million every week, Tommy's voice is loved across the nation and etched in the public consciousness. Self-confessed Strictly fan Robbie Williams hand-picked Tommy to feature on the world tour of his 'Swings Both Ways' album in 2014, with Tommy singing and playing alongside Robbie.
Tommy began his singing career at the tender age of 9 with The Blaize Brothers alongside siblings Tony and Darrin, where he first learnt to sing in front of a live audience, playing in clubs across the North-West of England for 6 years in the 1970s.
'The first album I ever possessed was an Elvis Presley record which was given to me by my aunty when I was just 5! My Mum would often listen to R&B artists such as Marvin Gaye, Louis Armstrong and Sam Cooke, while my Dad's collection was very eclectic, so I got to appreciate a wide variety of music at a young age.'
In a career spanning a remarkable 44 years, Tommy has gone on to work with some of the world's most legendary and renowned artists, from Diana Ross to Queen; The Beach Boys to Amy Winehouse; Joe Cocker to Stevie Wonder. The list is as long as it is impressive.
In 2010, Tommy released his long-awaited debut solo album 'Don't Ya Love Life', co-produced with his band and Grammy Award-winning producer Steve Price at Angel Studios in London.
Tommy and his band play regularly in London and have been joined on stage by some very special guests.
Fee range:
Please Enquire