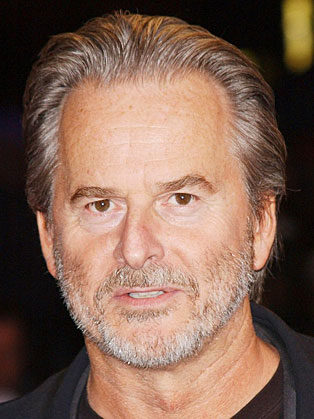 Best known for:
Trevor Eve is an actor most well known for his role in Shoestring and Waking the Dead.
Summary:
Trevor Eve is a British film and television actor. In 1979 he gained fame as the eponymous lead in the detective series Shoestring and is also known for his role as Detective Superintendent Peter Boyd in BBC television drama Waking the Dead.
Biography:
Trevor Eve was born in Birmingham, England, as the younger son of a businessman. In school, he played cricket and read stacks of film magazines that fed his fascination with acting. After practicality led him to enroll at Kingston Polytechnic in London to study architecture, his desire to perform overcame his desire to design. So, after looking up drama schools in the telephone book, he enrolled in the Royal Academy of Dramatic Art, got noticed playing Iago in Shakespeare's Othello, then lucked into productions directed by Laurence Olivier and Franco Zeffirelli. Not long afterward, Eddie Shoestring was born.
Although Eve has also starred in other detective dramas -- including Heat of the Sun, in which he plays a Scotland Yard investigator sent to Kenya in the 1930s to clean up corruption -- he is equally at home in horror, politics, classic drama and history. On the stage, Eve won a Laurence Olivier Award in 1997 for his performance in Anton Chekhov's Uncle Vanya.
After, he and his wife, actress Sharon Maughan, founded their own film company in London, Projection Productions, Eve produced two major TV programmes: Cinderella (2000) and Alice Through the Looking Glass (1998). In the latter production, he had the daunting task of supervising one of Britain's greatest actors, Ian Holm, and one of it's most promising newcomers, Kate Beckinsale.
Fee range:
Please Enquire