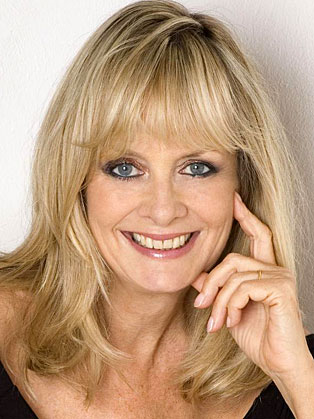 Best known for:
Lesley Lawson, widely known by the nickname Twiggy, is an English model, actress and singer.
Summary:
In the mid-1960s, Twiggy became a prominent British teenage model of swinging sixties London with others such as Penelope Tree.
Biography:
Twiggy was born in north London on September 19th, 1949. She was named "The Face of '66" by the Daily Express. In the mid 60's at 16 years of age, Twiggy became internationally known as the world's first supermodel, her photographic modeling success epitomising the age.
Twiggy went on to become a successful actress in film, stage and television, beginning her acting career by starring in Ken Russell's film "The Boyfriend", for which she won two Golden Globe awards; most promising newcomer and best actress in a musical. She has recorded many albums since, encompassing a variety of styles including pop, rock, disco, country and show tunes. Twiggy's successful recordings have earned her two silver discs, two chart albums and hit singles.
Twiggy had considerable success with her own variety series for the BBC and her portrayal of Eliza Doolitle in Yorkshire TV's production of "Pygmalion" was highly praised. She then had outstanding success in the Tony Award winning Gershwin musical "My One and Only". The musical ran for nearly two years and she was nominated for a Tony Award for her performance.
Twiggy continued to act in film and TV in the U.S. and U.K. with parts in "The Doctor and the Devils", "Club Paradise", "The Blues Brothers", "The Little Match Girl", and "Young Charlie Chaplin" to name but a few. In 1988 Twiggy married British Actor/Director who starred with her and Shirley MacLaine in "Madame Sousatzka" directed by John Schlesinger.
The 90's launched her into a career as TV presenter and interviewer with her own ITV series 'Twiggy's People', interviewing amongst others, Dustin Hoffman, Lauren Bacall, Tom Jones, Joan Rivers, Eric Idle and Tim Curry. In 2001, Twiggy recorded a second TV series for the ITV network 'Take Time With Twiggy', interviewing such stars as Lulu, Ken Russell and Frederick Forsyth.
She co-produced and starred in the critically acclaimed, "If Love Were All" in New York directed by Leigh Lawson. Her autobiography, "Twiggy In Black and White" entered the bestseller list and her new album Romantically Yours was released to lauded reviews in the music press. Her timeless beauty transcends the decades and she continues to model, featuring on the cover of numerous magazines, "Vogue", "Tatler" etc.
Twiggy is an ardent supporter of animal welfare through numerous societies - an anti fur campaigner, and is known also for her support of breast cancer research groups.
Since 2005 Twiggy has been part of the phenomenally successful Marks & Spencer advertising campaign. Twiggy has also been a guest judge on the top US reality show America's Next Top Model opposite the shows creator Tyra Banks.
As a designer, Twiggy's has her own successful clothing line for US based shopping channel HSN. Twiggy also has recently launched her own range of bed linen and an exclusive range of clothing for M&S online.
Fee range:
Please Enquire