Back
Veronica Hope-Hailey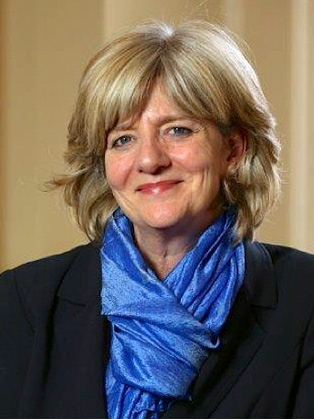 Best known for:
Veronica is Chair of Management Studies at the University of Bath, and has been named as one of the top 20 most influential HR thinkers currently.
Summary:
One of the top 20 most influential HR thinkers, Professor Hope-Hailey is a leading researcher in the fields of business strategy, HR, and change.
Biography:
Professor Hope Hailey is Vice-President and Dean of the School of Management at the University of Bath and holds a Chair in Management Studies. Externally facing in this role she is a member of the Government's new Productivity Group in addition to being a member of the Steering Group for the UK Government's Task Force on Employee Engagement. She has been named among the "UK's Top 10 Most Influential HR Thinkers" from 2012 to 2016. Her previous appointments include Associate Dean and Professor of HRM at CASS Business School, Professor of HRM at Cranfield School of Management, Professor of Strategy at Bath between 2004 & 2006, and also a Fellowship at the University of Cambridge.
Professor Hope Hailey has worked for over 20 years on issues to do with strategic change in organisations and has co-authored one of the bestselling text books on the topic, Exploring Strategic Change, for which the fourth edition has recently been published.
Veronica specialises in working with large, mature organisations in collaborative research partnerships. A consistent theme of the collaborations is exploration of the challenges of corporate renewal and people transformation. Her most recent work has focused on the Repair of Trust following the financial crisis, culminating in a series of reports for the CIPD, "Where has all the trust gone?", "Cultivating Trustworthy Leaders" and "Experiencing Trustworthy Leadership". In 2015 she published two CIPD reports with Professor Julia Balogun on "Landing Transformational Change". This research was undertaken within 25 organisations, including the John Lewis Partnership, the NHS, GKN, Norton Rose, HMRC, BIS and a banking group.
Veronica is married with five daughters.
Fee range:
Please Enquire