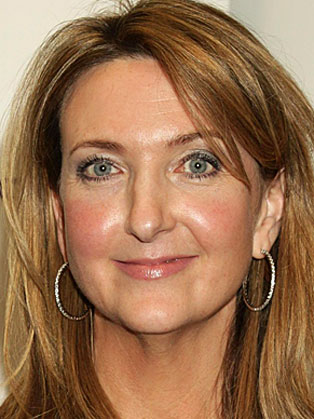 Best known for:
Victoria Derbyshire is a journalist and broadcaster, best known for her Radio 5 Live programme.
Summary:
Victoria Derbyshire is a British journalist and broadcaster. She formerly presented the morning news/current affairs and interview programme on Radio 5 Live between 10am and 12 noon each weekday. She was also a 5 Live presenter for 16 years.
Biography:
Victoria Derbyshire worked as a reporter in local radio, joining Radio 5 Live in 1998 as a co-presenter of the breakfast show with Julian Worricker. The programme won two Gold Sony Awards in 1998 and 2002.
In January 2003, Worricker left the breakfast show and Derbyshire was partnered with Nicky Campbell. After maternity leave, she took over the morning news programme in August 2004.
Derbyshire also works on a number of television news and political programmes including: presenting Newsnight, appearances on This Week, and an interview series on the BBC News Channel "Victoria Derbyshire Interviews..", Watchdog. She also hosted a sports chat show on Channel 4 on Saturday mornings called SportsTalk. Derbyshire has been sent to cover some of the biggest global stories since joining 5 Live: 9/11, the Paris Concorde crash, general elections, World Cups and Olympic Games. Her programme was the first to broadcast a show live from Zimbabwe, after President Mugabe lifted restrictions on international journalists. Her programme made radio history when it became the first to broadcast live from an abortion clinic in 2012, and late that year, from an animal testing laboratory.
In autumn 2013 under the new Editorship of Ian Katz, Derbyshire began presenting Newsnight occasionally while continuing to present her daily 5 Live programme.
Fee range:
Please Enquire