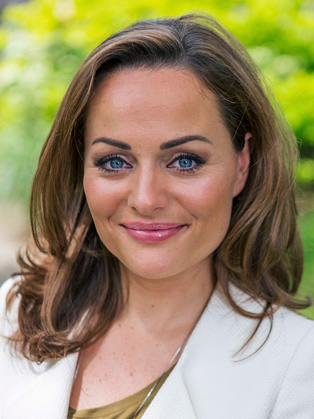 Best known for:
Victoria Fritz is the BBC's first female transport correspondent.
Summary:
Victoria covers the global impact of a shifting transport landscape across business, politics and culture for programmes such as 'Today' on Radio 4, 'The Jeremy Vine Show' on Radio 2, and the 'Six O'Clock News' and 'Ten O'Clock News'.
Biography:
Victoria Fritz covers areas such as the UK's industrial strategy, the rail renationalisation debate, social exclusion, air quality policy, aerospace, autonomous vehicles, and of course, potholes. Victoria is also a lead presenter of the BBC's domestic and international news programmes. She is a regular face on BBC Breakfast on BBC1 as well as an anchor on the BBC's domestic and international business programmes.
Victoria started her broadcast career as a producer on 'Newsnight' before joining the BBC's Business and Economics Unit at the start of the financial crisis in 2008. Drawing on her City background, Victoria influenced the Corporation's coverage of the financial crisis, the sovereign debt crisis, the recession and the economic recovery. Victoria has also worked on Wall Street as the BBC's North America business correspondent. Victoria later became a general news correspondent, covering stories such as the 2014 Ebola outbreak in West Africa, the rise of ISIS and domestic violence and the NFL.
In her spare time, Victoria writes a blog on social history, the environment and horticulture; helping build the winning show garden at the RHS Chelsea Flower Show in 2017. In 2018, Victoria will join an all-female scientific mission by sailboat across the North Pacific to study the effects of micro-plastics in the world's oceans; not only to highlight the impact of single-use plastic, but also to champion women in science and adventure roles.
Fee range:
Please Enquire