Back
Wilfred Emmanuel Jones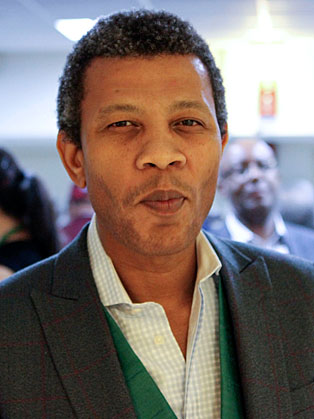 Best known for:
Wilfred Emmanuel-Jones is best known under the name "The Black Farmer."
Summary:
Wilfred Emmanuel-Jones is a British businessman, farmer and founder of "The Black Farmer" range of food products.
Biography:
Emmanuel-Jones was born in Jamaica but raised in Birmingham in a small terrace house along with his nine younger siblings.
After leaving school with qualifications, he joined the British Army but was dismissed after a year for poor discipline. Emmanuel-Jones then worked in the catering industry for a number of years before enrolling on a training scheme that led to a job working on the BBC television series Food and Drink. He later continued to work in television, as a producer and director for 15 years.
His television career gave him the capital to buy West Kitcham Farm in Devon. He became known to the locals who helped initially with farming as "The Black Farmer," this inspired him to set up the brand of the same name, whose products include award-winning sausages, chicken, ham and sauces.
Emmanuel-Jones has since become involved in setting up the Black Farmer Scholarship, which aims to help and encourage ethnic minorities to work in the rural community, and area where to date they have been under-represented.
Fee range:
Please Enquire