Back
William Butler-Adams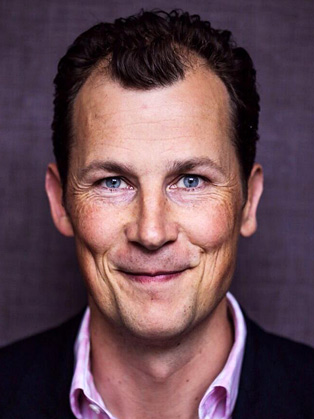 Best known for:
Will Butler Adams is the Managing Director of Brompton Bicycles LTD.
Summary:
Will Butler-Adams joined Brompton Bicycles in 2002, became a director in 2006 and took over as the MD in 2008. Over that period the company has grown from a £2million turnover with 27 staff to one of over £25million turnover with over 240 staff.
Biography:
As boss of Brompton Bicyles Ltd, Will Butler-Adams OBE, is helping spearhead a new surge in British manufacturing. His company design, produce and distribute over 30,000 folding bikes each year from their UK factory – with half the 1200 parts in every Brompton made onsite. Even in the current economic climate, they are enjoying exponential growth.
Brompton operates in a similar way to specialist car manufacturers. The R&D department works tirelessly on both small, mechanical details and big ideas like a 'smart' battery-powered model. They also launch new colours and offer customised options, with the minimum of marketing.
Alongside his Brompton mission, Will is one of the champions of the 'Make It In Great Britain' campaign and a trustee of Speakers4Schools. He believes we are still capable of manufacturing excellence, and argues that with investment and encouragement our export market can produce real growth. His own overseas customers account for 70% of sales.
Will is the Chair of The Vibrany Economy Comission, Trustee of the Education and Employer Charity, Trustee of Investors in People as well as being a Commissioner for the UKCES from 2013-16. Will is also a Fellow of the Royal Geographical Society, Member of the Vinters company, a pilot and keen on his veggie patch!
Fee range:
Please Enquire