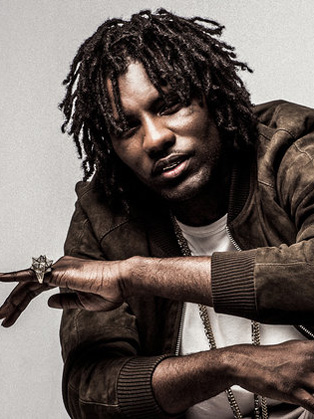 Best known for:
Jermaine Sinclair, better known by his stage name Wretch 32 is an English hip hop artist.
Summary:
Wretch 32, is an English hip hop recording artist from Tottenham, London where he grew up the son of a local reggae DJ in the Tiverton Estate.
Biography:
Wretch 32 rose out of London's Tiverton Estate projects in Tottenham, along with his peers Devlin, Chipmunk, Kano, Stormzy, and Skepta. In the latter half of the 2000s, he joined grime collectives Combination Chain Gang and the Movement, and put out solo efforts as mixtapes.
With 2007's Teacher's Training Day and 2008's Wretchrospective, Wretch 32 started showing mainstream potential, cleverly pairing hip-hop and grime in his songs. Ministry of Sound signed him by the decade's end, and Wretch's first major-label single, "Traktor," was released in January 2011, debuting at number five on the U.K. singles chart.
His second studio album, Black and White, followed in mid-2011 preceded by two singles, the Stone Roses-sampling "Unorthodox" and the U.K. number one single "Don't Go." 2012 saw Wretch fronting a campaign for Adidas for the 2012 London Olympics while also heading out on tour with Example, the mixtape Wretchercise also appeared at the end of the year and featured guest spots from the likes of Kano, Krept, and Chip.
While working on his third studio album, Wretch premiered two singles in 2013 -- "Blackout" and "Doing OK" -- and revealed he had been working with producer Knox Brown. After a year out of the spotlight, he returned in November 2014 with the single "6 Words," which reached number eight in the U.K. charts.
Wretch also appeared in 2015 on the U.K. Top Five single "IN2" by WSTRN, while continuing to work on his third album, Growing Over Life, which saw release in 2016.
Fee range:
Please Enquire